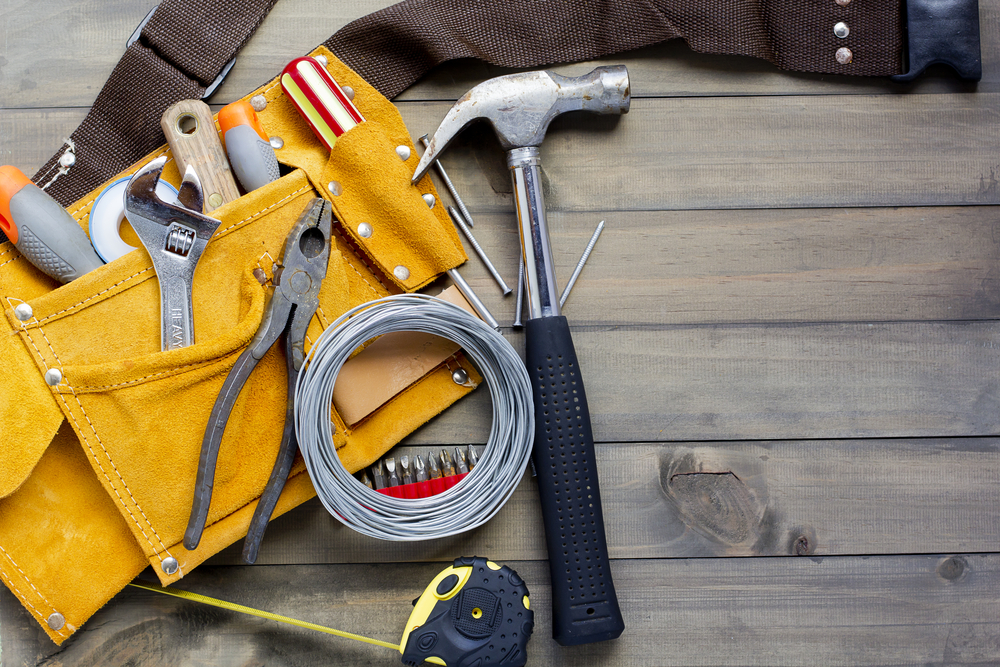 Your Go To Handyman in Carlsbad, California
Don't let those annoying home repairs become major problems by neglecting them another day.  North County Home Maintenance is one of the top handyman services in Carlsbad and the North County area. Owner/operator Greg Carter can help you with any type of handyman repair at an affordable price and he's been doing handyman repair in San Diego County for nearly 25 years.  Carlsbad is located in North San Diego county and is a small beach community with approximately 112,000 residents.  There are many older homes built in the 50's & 60's which is one of the reasons handyman services are extremely popular (& necessary) in Carlsbad as older beach homes tend to fall into disrepair at a faster rate than non coastal communities.What Kind Of Services Does North County Home Maintenance Handle?
NC Home Maintenance handles small to medium sized jobs that you normally wouldn't hire a larger contractor to do.  Fence building and fence repair is one of our specialty services.  We can install new fencing, fix old fences in disrepair and install new gates, hardware etc. with ease.  We also can take care of your basic home maintenance items as well such as installing new electrical outlets, switches, light fixtures.  Plumbing leaks, new faucet installation, no problem.  Need some tile replaced on that kitchen back splash?  That's right in our wheelhouse as well.  Here's some of the other services we would be happy to give you a free estimate on.
Fence Installation & Repair
Unfortunately, fences only last for a few years, even when installed properly.  The most common cause for fence failure is post rot.  This occurs when water repeatedly comes in contact with the base of the fence post, which causes the post to break off at the concrete.  When enough posts become detached from their concrete footings, the fence will fall over.  This can be a hazard to people, animals and structures.  We use high quality pressure treated lumber to ensure your fence is repaired back to it's original strength.  In many cases, an entirely new fence is required.  Learn more about our fence repair services here.
Fence Building

Fence Staining
Deck Repair
Old, broken down decks not only look bad, they are a major hazard and can cause serious injury.  When we take on a deck repair job, the first thing we do is analyze the deck structure to make sure it's 100% sound.  If there's beams or joists that need replacing, this is the first task we tackle.  We want your deck to be rock solid and stand up to the minimum weight loads required by code.  We use high quality lumber or composite materials upon request and can have your deck back looking like new.  Learn more about our deck repair process. 
Deck Repair

Deck Staining

Deck Waterproofing
Electrical
Small electrical issues, such as replacing a light fixture, light switch or old outlet are not difficult tasks, but they're better left to professionals because of the danger associated with electrical work.  We take all of the necessary safety precautions when handling your small electrical jobs and can install new ceiling fans or just about any other minor electrical issues you may have in your home.  Learn more about our electrical repair services here.
Wall Outlet Replacement
Light Switch Replacement
Ceiling Fan Installation
Light Fixture Installation
Painting
Let's face it, nobody likes to paint, except maybe our team at North County Home Maintenance.  If your house exterior is looking a little dull, we can put a fresh coat of paint on it and have it looking amazing in no time.  Do you have interior rooms that could use a refresh?  That's right up our alley and we would love to help you choose a great new color for any rooms in your house.  We also paint moldings, decks and fences too.  Learn more about our painting services.
Interior Painting

Exterior Painting

Drywall Repair

Spackling
Plumbing
Occasionally, you may have a small plumbing issue in your home that just doesn't require calling out one of the big, expensive plumbing companies.  This is where we can help.  If you have a leaky faucet, we can replace it no problem.  Toilet that's not flushing properly, we definitely have the fix for that.  Need a new hot water heater installed or garbage disposal, that's our specialty.  We can help you save money on small plumbing issues like these.  See more about our plumbing services here. 
Faucet Leak Repair

Faucet Replacement

Garbage Disposal Install

Clogged Drain Repair

Hot Water Heaters

Toilet Repair

Toilet Replacement
Powerwashing
Powerwashing can help clean up nearly any surface.  We powerwash entire home exteriors prior to painting.  We also powerwash driveways, decks, fences, patio covers and just about any other structure that has accumulated dirt and grime.  Learn more about our powerwashing service here. 
Driveway Powerwashing

Deck Powerwashing

Siding Powerwashing